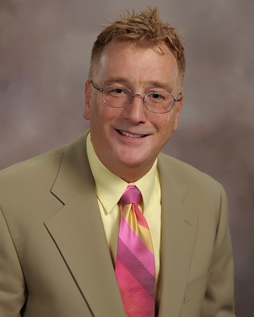 Owned and operated by Blaise A. Greco since 2010, Greco Brokerage writes complicated life Insurance and most often gets policies issued up to age 85 that otherwise may be "table rated" or even an out-right decline. In addition, we shop annuity rates as well. We as an independent brokerage do not represent or work for any single firm or single insurance company – we represent and work for our clients!
Blaise has been in the business of customer service for nearly 40 years. Starting in 1981, he had a successful early career in retail management. Blaise joined Metropolitan Life Insurance as an Account Representative in 1987. Here, he helped clients make pertinent decisions on their financial portfolio and offered them life, health, property, and casualty insurance, as well as mutual funds and variable annuities to meet their needs. At Met Life, Blaise was consistently within the top 10% of account representatives on a nationwide basis and continually advanced his knowledge base and education through academic course work. In 1990 Blaise was promoted to agency manager, in charge of recruitment, training and development of new account representatives, and the direct management of a sales team staff of fifteen account representatives.
In 1998, Blaise and his wife Roseann decided to pursue their dream of operating a small family business when they established Biagio's Subs and Suds restaurant in Hazleton, PA. Here Blaise took on totally new challenges over a successful and very productive 15-year period. During this time, Blaise oversaw the remodeling, inventory, research, marketing, management, payroll, and intensive customer service necessary to succeed and grow this highly acclaimed business. Blaise and Roseann sold Biagio's Subs and Suds in 2013.
Blaise also has an extensive background in real estate. He owned and operated Greco Rental Properties in PA between 1987 and 2013 and he established Greco Rental Properties in Florida beginning in 2009. In addition, Blaise is a licensed realtor in Florida helping clients and others with real estate purchases to include investments and personal property.
In anticipation of selling Biagio's, Blaise established an independent Brokerage service in 2010 named Greco Brokerage. Now splitting his time between Central Florida and Northeastern Pennsylvania, this gives him the ability to offer the best products, service and pricing for his customers in the life insurance and annuity markets. Greco Brokerage has accessibility to a vast majority of insurance companies and brokerage houses in the United States. This simply allows us to fulfill our motto –
"shopping products and price for our clients"
---
Blaise A. Greco
Financial Advisor / Broker, Greco Brokerage Services
Pennsylvania | Florida
Phone: (570) 401-6008
E-mail: SaintBlaiseGreco@yahoo.com